250 Homecoming
Delaware North's Corporate Headquarters
September 12, 2021
150 people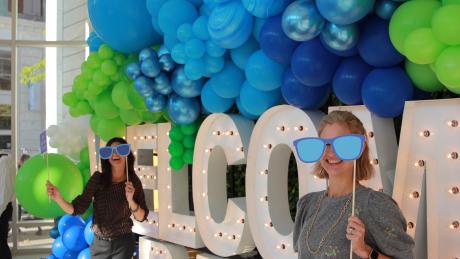 To kick off the return to in-office work, 250 Homecoming featured outdoor food, live music, raffles and games staggered throughout the day to encourage social distancing.

Delaware North's headquarters building is now open to employees and guests who are fully vaccinated. Employees who are not vaccinated, or who are not ready to return to the office, are welcome to continue working remotely.

250 Homecoming also kicked off the start of Delaware North's Flex@Work hybrid work model, which offers employees a better experience by providing flexibility in where, and how, work gets done. The headquarters building was retrofitted with flexible workstations and lockers for employees who will work in a hybrid model of both in-office and remote work.