GMID Leading the Way Back to In-Person Meetings
Virtual Webinar
April 8, 2021
Anticipated 500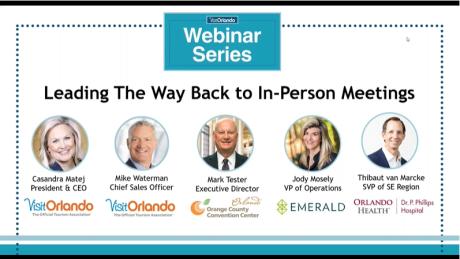 Learn how the leaders of the recent Surf Expo event successfully executed a live in person event and attracted over 3,000 buyers and exhibitors.

Key Takeaways:
Steps Surf Expo did to ensure a safe and productive event.
What Visit Orlando and OCCC are doing to educate planners on how we are leading the meetings industry back.
What is Orlando Health doing to assist our planners.
What is the OCCC doing to ensure safe and productive meetings can occur.
What are unexpected issues to consider.