GMID State of Recovery
Virtual Webinar
April 6, 2021
Anticipated 500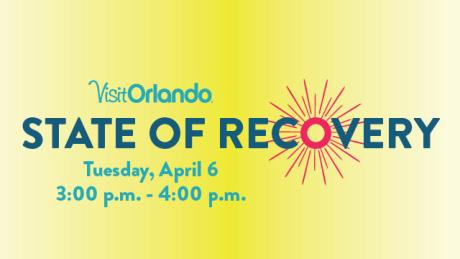 Visit Orlando's new CEO Casandra Matej will share her vision and priorities for recovery and collaborating with our member businesses.

You will also hear from:
• Daryl Cronk, Director of Market Research & Insights, for a quick look at current travel indicators and what the outlook is for summer.
• Becca Bides, Vice President of Communications, on how Visit Orlando is working with media and influencers to showcase member businesses, what angles media are currently looking for, and how you can get involved.
• Mike Waterman, Chief Sales Officer, for an update on how our efforts to hold safe meetings have positively impacted our meetings outlook for Q3 and Q4 of 2021.
• Danielle Hollander, Chief Marketing Officer, on how Visit Orlando is creating connections with meeting planners and leisure consumers through our marketing and advertising that encourages them to choose Orlando for their next meeting or vacation.