Mecum Auto Auction
Kay Bailey Hutchison Convention Center Dallas
October 14, 2020
2,500 in-person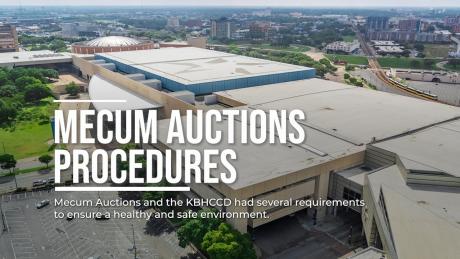 Mecum adjusted their room sets to allow for social distancing throughout the space. We received feedback from the attendees that while there was a good amount of people at the event, they never felt like it was crowded.

Due to the reduced capacity restriction tickets were sold out quickly, showing us that there is significant interest in Dallas to attend live events.

The temperature and health screening process ran very smoothly. No guests pushed back on the process at all, and the wait to get into the event due to the check point was minimal.

KBHCCD staff members routinely cleaned the public space and restrooms throughout the day. After the guests left each day our team sprayed down the chairs and tables with an electrostatic sprayer to disinfect them.

The KBHCCD was able to use this event to test the protocols set forth in the extensive GBAC Star program, which the center achieved in September.